European Madero Association
Through the application of facial madero therapy, one can obtain actually healthy facial skin. This is the best natural antiage method.
This therapy is a non-invasive method for the treatment of wrinkles, through which the face becomes lighter, while the toxins are purged.
Facial madero therapy is a perfect choice for those who want to get rid of stress, because it is a relaxing massage with surprising results in the reversal of aging.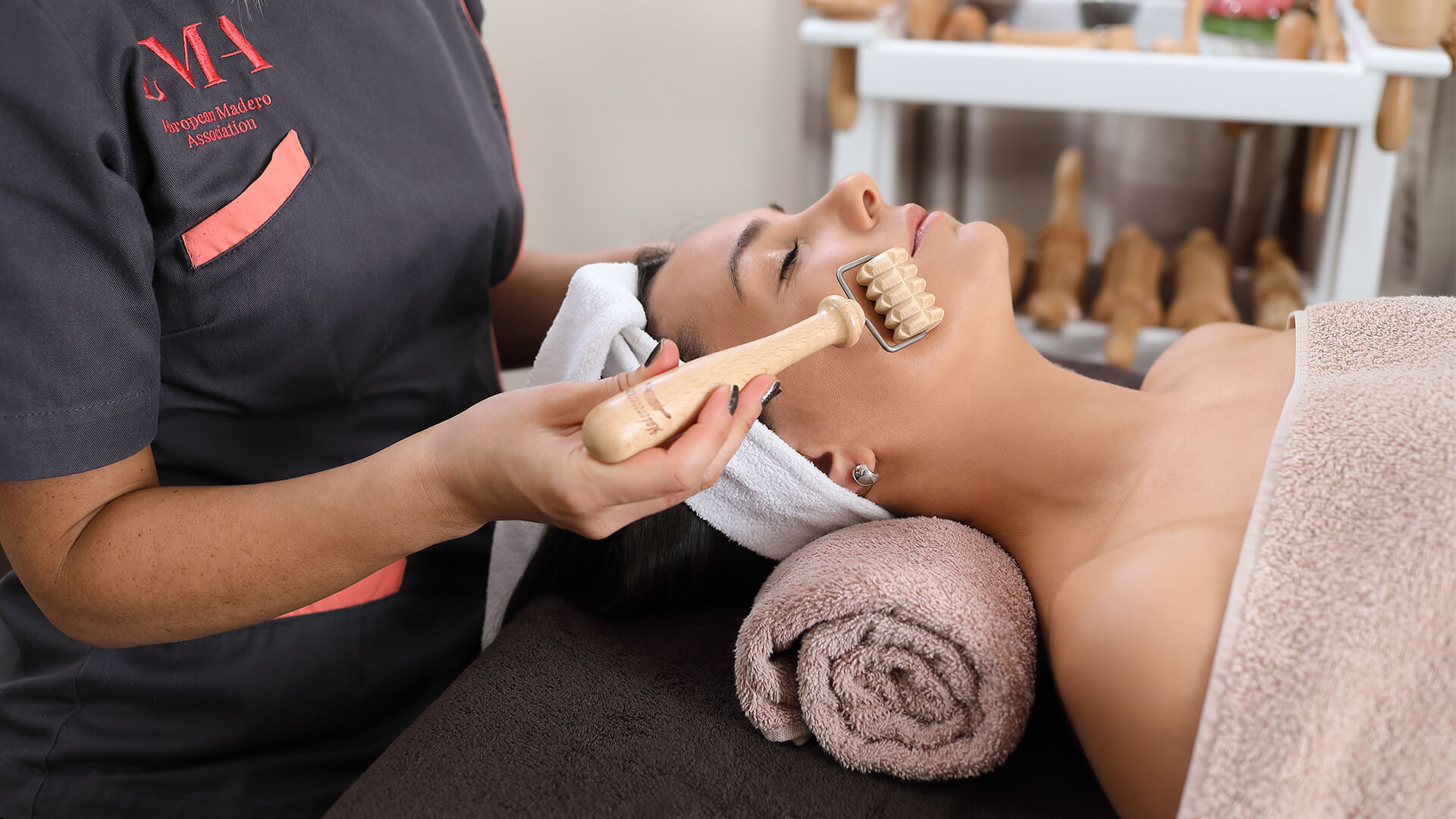 Through the application of wooden elements, a therapist reaches deep down to the skin cells, which enables facial remodelling and the activation of fibroblasts, that produce more collagen and elastic fibers. Certain movements affect the muscle tissue, circulatory and lymphatic system, all of which increase the supply of nutrients and oxygen to the cells.
Facelift effect
Prevents facial aging
Improves oxygenation
Accelerates circulation
Reduction wrinkles
Improves skin tone
Eliminates under eyes swelling
Madero Therapists that are licensed by the European Madero Association are distinguished by quality and expertise in the application of madero elements.