European Madero Association
Madero Detox concept uses cup-shaped elements which create a circular skin fold, increasing the elasticity of the connective tissue and expanding the capillaries. In this way, deformed connective tissue cells are broken down, fat deposits are lifted to the surface, circulation is improved and lipolysis is induced – the breaking down of fat deposits.
The vacuum sucks the part of the skin under the cup, and draws the deeper layers of fat and cellulite to the surface of the skin.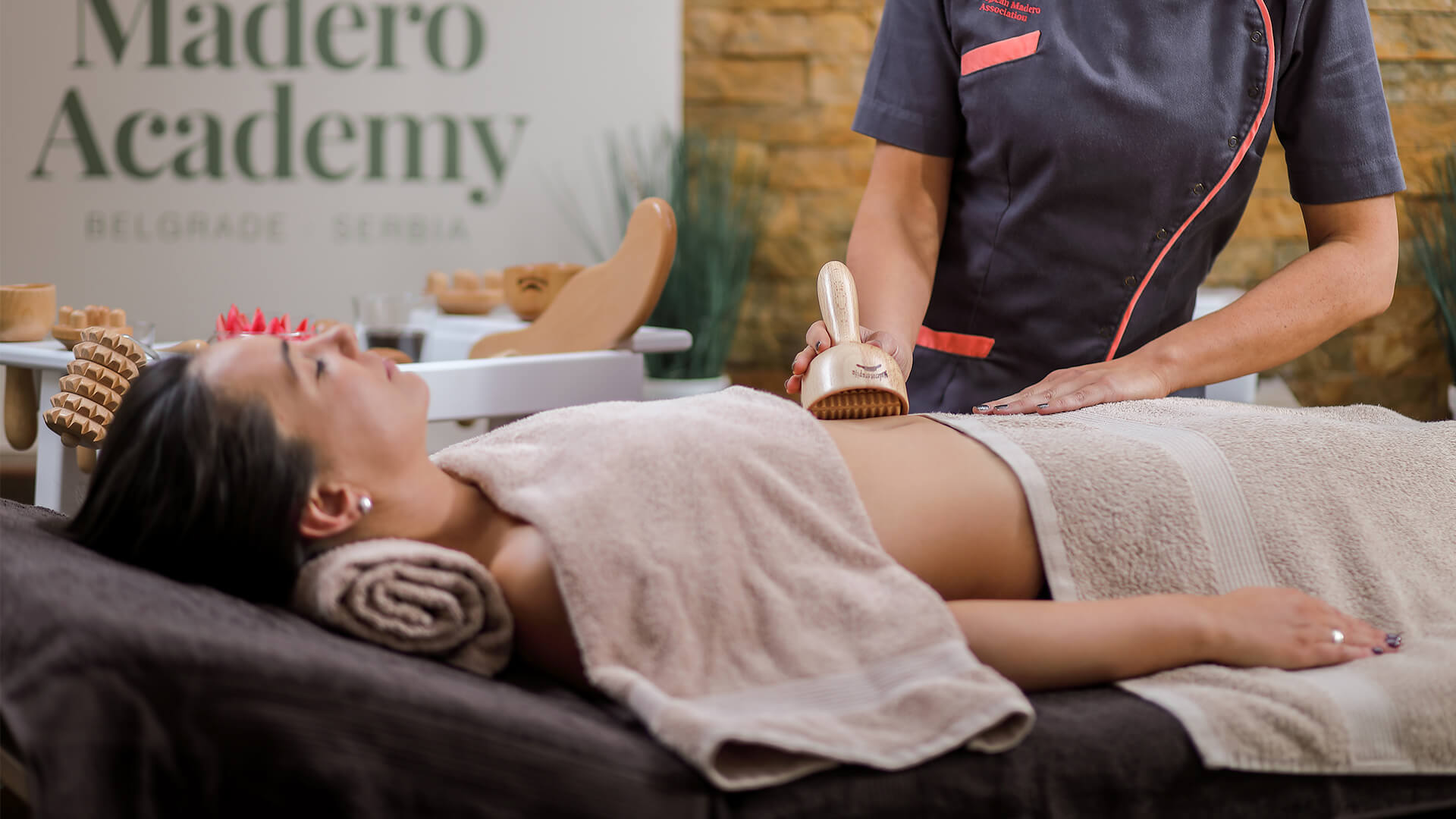 Unlike other madero elements, through which intense pressure is applied to cellulite cells, vacuum cups achieve through syction a "unsticking" of fat tissues, creating a deep massage, inside and out. Benefits of Madero Detox Techniques:
Stimulation of the lymphatic system
Strengthening of the immune system
Elimination of toxins
Fat burning
Lymphatic drainage
Tissue oxygenation
Madero Therapists that are licensed by the European Madero Association are distinguished by quality and expertise in the application of madero elements.