European Madero Association
The European Madero Association (EMA) was created because of one goal and that is the unification and standardization of madero therapy on a global level. The main task of the Association is to maintain proper and standardized education of Maderotherapy, to provide professional and advisory contribution to the improvement of technology, and to introduce regulations and innovations.
The Madero Academy is part of the European Madero Association, which provides vocational, professional and standardized training. Enroll and become a certified Madero Therapist, Instructor and EMA member.
European Madero Association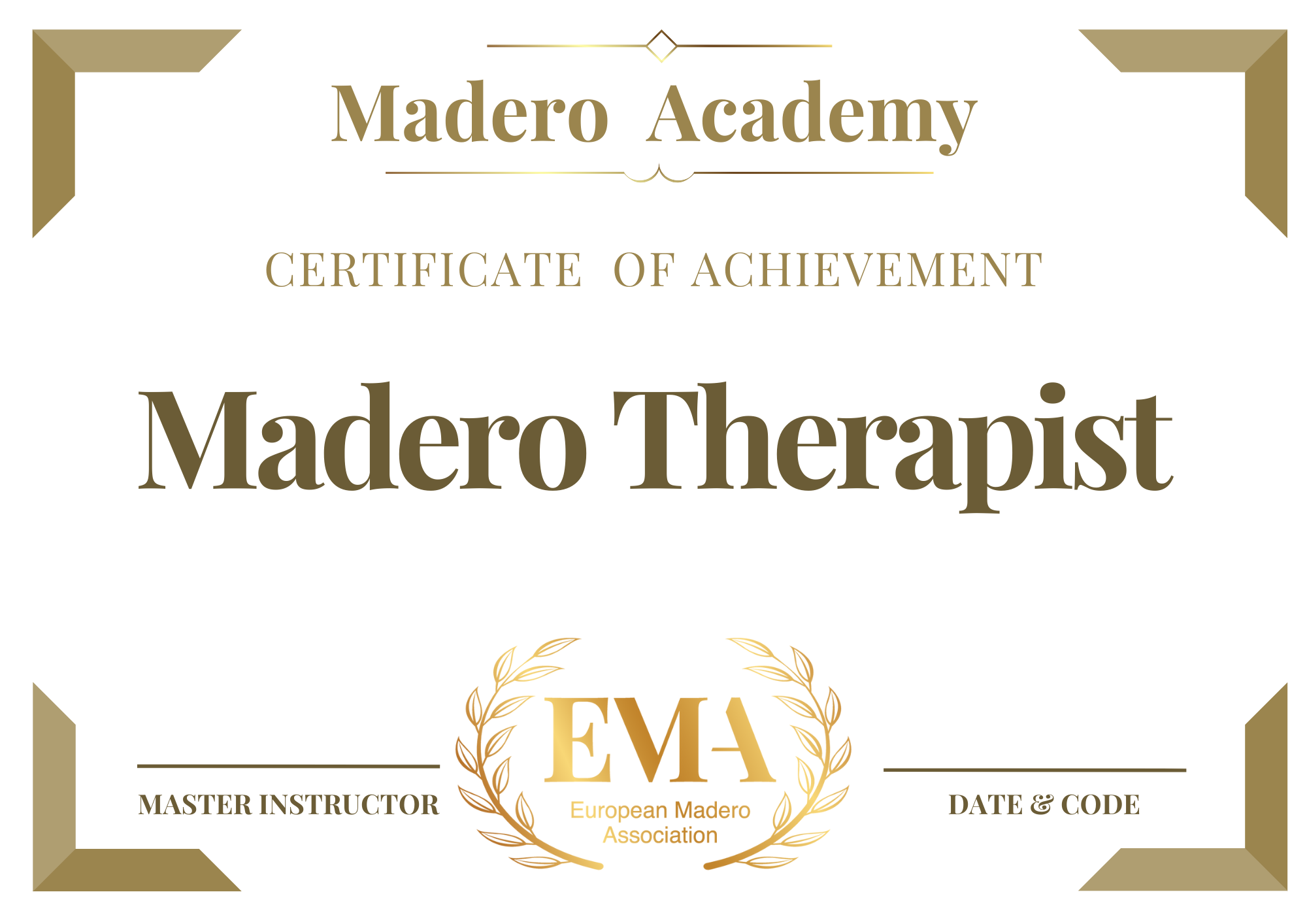 Each student who successfully completes the training according to the regulations and standards of the EMA becomes a licensed Madero Therapist and a member of the EMA.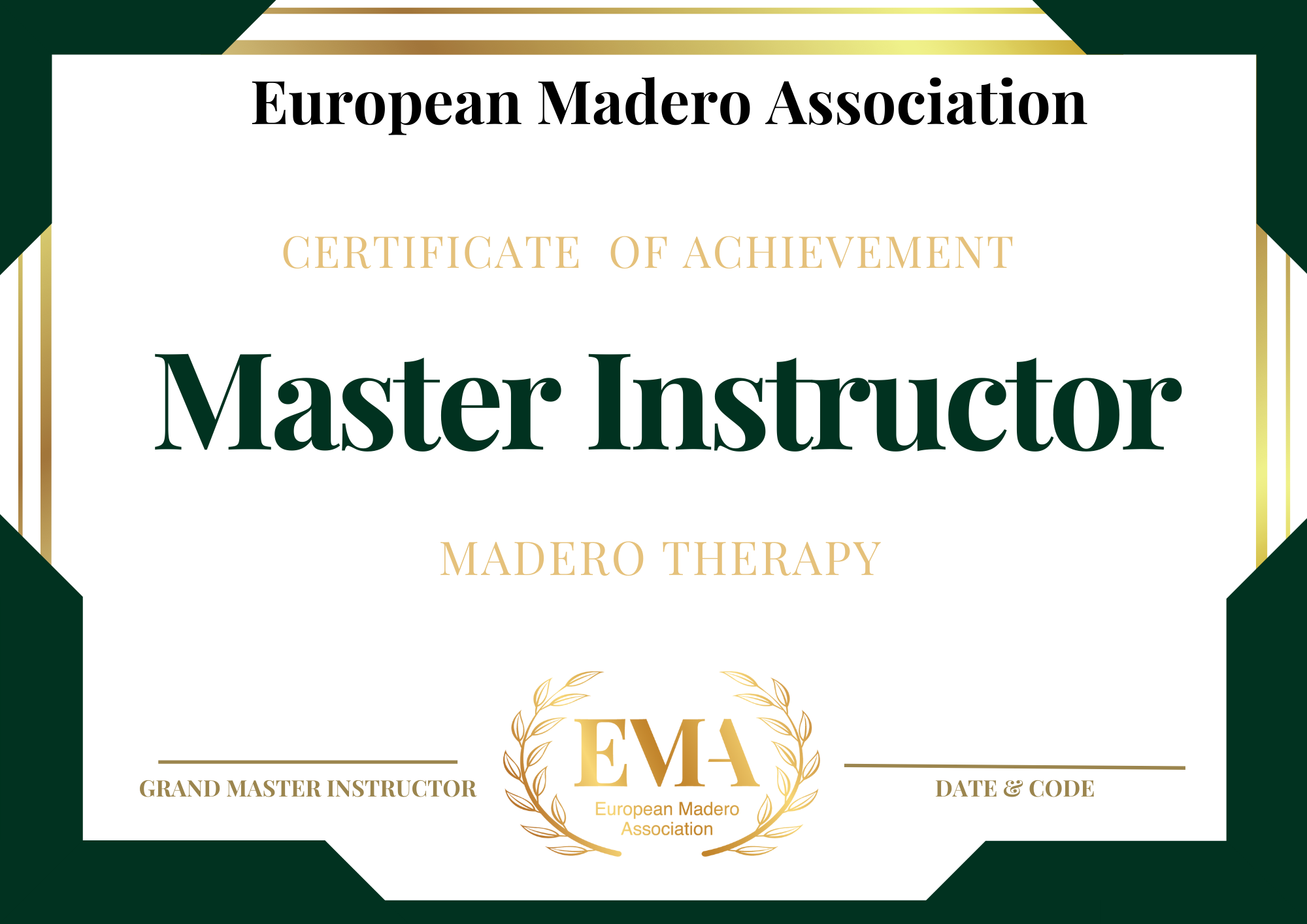 Any Madero Therapist that wants to progress and build a career through the EMA system can be certified as a Madero Instructor, thus gaining the opportunity to train future Madero Therapists.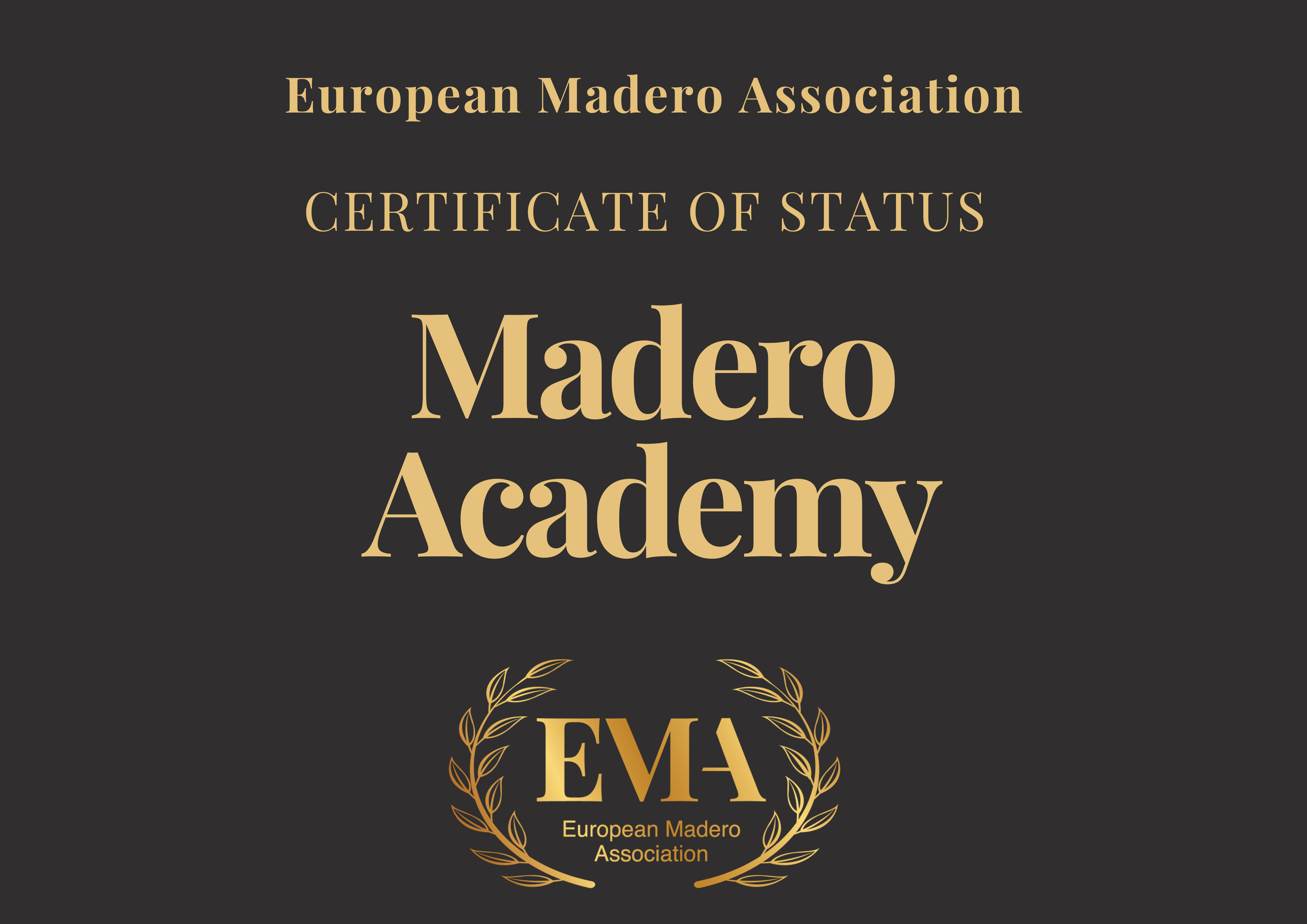 The highest level that an instructor can achieve is the opportunity to open a Madero Academy in their country, which will represent the European Madero Association and train future Madero Therapists and Instructors in every Maderotherapy technique.
Each student of the Madero Academy received a specially designed set of madero elements branded by the EMA, which is conformation of the quality. Madero elements are made of wood and possess FSC certification.
Madero Therapy is a massage technique, that applies wood in order to boost therapeutical and esthetic benefits for a person. The anatomic wooden elements are made solely for this purpose, which makes this therapy 100% natural, without any chances of getting an allergic reaction on the skin.
The biggest advantage of madero therapy is exactly these wooden elements, which are specially made to reach deep into a muscle system and subcutaneous layers of the skin, making them excellent for reducing cellulite, wrinkles, and stress.
Become a part of the Academy that creates professionals!
Step in the world of Maderotherapy and become a certified Madero Therapist, and if you want to advance and build a career, enroll in a course for Maderotherapy Instructor.